"You don't just take from a country that has so little… We have to give back."
          —  Colton Gill, Age 8. Canadian stem cell brain surgery recipient in Bangalore, India 2008
Help Colton's dream become a reality:
283 Health Projects in India & Other Countries
Please contribute to a
All donations are made through our partner, WE Charity (formerly Free The Children), in Canada and the USA.
All donations are tax deductible.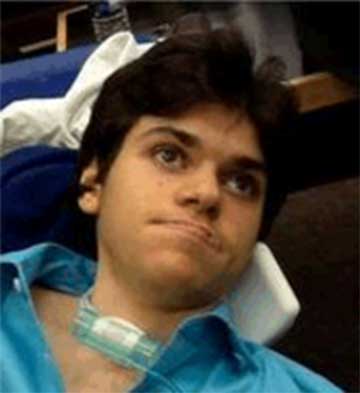 Colton Gill was an inspiring young man who was born with a rare neuro-degenerative disorder. Colton was one of three children in the Wilson-Gill family. His older sister Carling also had the same disorder, which has a life expectancy of age 9. When he was 8, his family brought Colton to India for a life changing stem cell brain surgery, not available in North America. This, along with the very rigorous Integrative health regime and huge support system Colton had back in Canada, allowed Colton to start regenerating, and also extend his life to almost age 15.
Though he passed away in 2013, Colton's wish was to help others who were not so fortunate to have access to important medical resources, even the most basic ones. Colton picked the number 283… 283 Health projects in India and other developing countries. We are partnering with WE Charity (formerly Free The Children) a global organization whose focus is to improve lives of Children worldwide. Healthcare is one of their Pillars. They will create the Health Projects… we need to fund them! Project Possibility was the name for Colton's journey, his Destiny, and is his Legacy. Please help us make his goal a Reality!